Florian
Meyer,
MBA,
CPA,
CA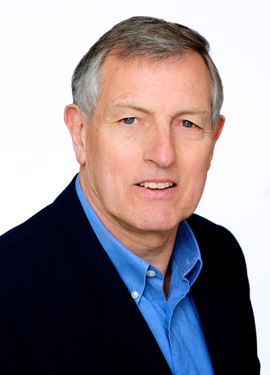 Florian specializes in financial crisis management with specific experience in corporate leadership, finance, controllership and treasury functions. He is sought out by mid-sized companies for his insightful identification of recovery opportunities and his pragmatic approach to leading corporate turnarounds and growth.
Florian's financial expertise is built on over 25 years as a financial officer, external auditor, internal auditor, group controller, assistant treasurer, CFO and interim CFO. His experience and education allow him to both lead the recovery program and provide corporate leadership during the subsequent rebuilding period and transitioning life style businesses to corporate growth entities.
For past twenty plus years Florian has been working with mid-size firms to lead their financial recovery and growth. Prior to this he worked for Nabisco Brands Ltd, RJR-MacDonald Inc., Bow Valley Energy Inc., Bank of Montreal, Royal Bank of Canada and PriceWaterhouseCoopers.
Florian is a Chartered Professional Accountant of Ontario. He earned his Master in Business Administration (Finance Major) from Concordia University and a Bachelor in Arts (Economics Major) from Sir George Williams University. Florian is the Chair of the Southern Golden Horseshoe of Financial Executives International (FEI) Canada, on Advisory Board of the Oakville Community Foundation as it past Treasurer and Board member and on the Board of the Glen Abbey United Church as chair of Leadership Development.
LinkedIn
E-mail Florian at fmeyer@newhousepartners.com